Tapering Service Alterations
Alterations
SKU:
A-TAPER-LEG
Availability:
1-7 Days Rush. Regular Service Current Est. 18 to 30 Days
Customize the leg shape of jeans & pants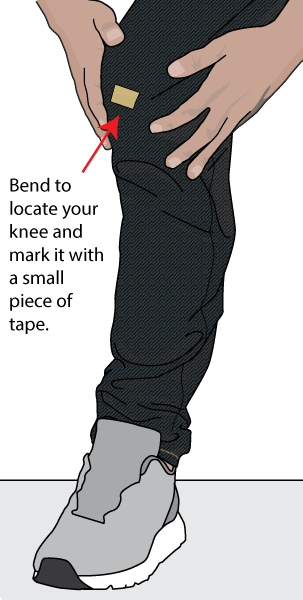 Here, you can customize the leg shape of jeans. Order tapering alterations for Williamsburg or Any Brand of jeans here. Chainstitch hemming and customized inseam length is included with tapering. Yes, we work on heavyweight denim.
Timing for rush and regular production. Weekends and days when we are closed are not considered rush days. Rush orders are prioritised over regular service orders. When we receive a higher-than-expected volume of rush orders, regular service orders will be delayed.
Online taper alterations from anywhere in the USA. Pay the $19.50 shipping fee at checkout and we send you a shipping label, then return your garment after the alterations. The fee is the same for one or multiple pants with the same order.
Canada & International: 1-Way shipping is available. Customers outside of the USA must ship items for alterations to us at their own cost. We provide return shipping only.
Learn more details & info by checking our work in the LookBook menu. No matter if constructed with a flat-felled seam or overlock, we take apart the entire inseam and re-sew it for the very best result. Watch our short video below to see the complete process.
Notes
Feel free to make notes and send the notes with your pants. If we have any questions, we will contact you. Notated measurements and instructions will supersede the online form.
Customized Measurements
Feel free to supply your own customized measurements. As example, some customers want the knee area a certain width, or the width thigh adjusted. We will do our best best follow your instructions, even if they don't make sense to us, so be sure that your measurements will work. There are no refunds. In many cases we will contact you to confirm special request.
Disclaimer: We do not take orders for jeans with extra wide flat-felled seams or multiple thread stitching construction, as seen in most True Religion or Buckle jeans.
Dirty & Hairy Pants
Please ship your jeans & pants to us clean and with any animal hairs removed. We know most raw denim fans don't like to wash jeans, so we don't mean they must be washed. We would like to have them in a decent condition for handling. We reserve the right not to work on smelling soiled jeans, or those covered with pet hairs.
Additional Service Information
This option is only for making tapered pants & jeans alterations
We do not work on tailored clothing and light weight fine fabrics

We reserve the right to be slightly off the requested measurements

Chainstitch hemming is included with this service

Williamsburg jeans are non-returnable after alterations are added

All alterations services are non-refundable

W

e accept orders online from anywhere in the USA or internationally

Price is per jean. Shipping is $19.50, no matter how many jeans are in the order
2-Way ship cost include shipping TO & FROM your address in the USA
1-Way ship cost covers only shipment to your address in the USA
International customers MUST ship to our address at their cost. We return ship at selected International shipping option
Maximum lost / damage package insurance is $100 unless insurance is purchased.
Extra insurance value can be purchased - HERE
Reviews
As always your work is top notch! Quality of work is always the best

I have now had 2 pairs tapered by Maurice. He does very professional, very precise work. My jeans have come back better than before twice now, this is my go-to denim alteration company.

Fine work by the best resource for dungaree alterations.

Perfectly altered to my specs and fast turnaround, too.

From the back of the closet to the front of the rotation

I had two pair of strait leg raw selvedge jeans (APC new standard and Williamsburg South 2nd St). Both are high quality but the straight leg made them a little dad(ish). I tapered the leg opening down from 16" to 15" and both pair look killer. Jeans size were 33 for the APC and 34x36 for the Williamsburg. I am tall so I used the highest crotch number (I think 13 or 13.5 inch), and the taper to 15" leg opening now wears like a levi 511 and a bononbos slim.

Another great work! My denim was tapered and hemmed perfectly to my specification! Thanks Maurice, awesome work!