Malone is also the inventor of the world's best-used wash-processes for creating authentic-looking aged jeans, which are used in denim wash factories throughout the world today. In the early 1990s, he was one of the founding fathers of the Urban/Hip Hop fashion markets with his popular streetwear brands labels Mojeans and Maurice Malone Designs. Growing up in Detroit, his revolutionary clothing store and rap battle hot spot, The Hip Hop Shop - contributed to the inspiration behind the 2002 movie, 8 Mile, featuring Eminem.
WGC is building a new legacy with jeans made in the USA that appeal to everyone - from skate kids to financiers on Wall Street. Williamsburg Garment Company specializes in raw denim, offering a wide range of sizes including Big and Tall jeans. Men's waist sizes range from 28 to 50, while women's sizes range from 24 to 32. Men's Tall jeans are sold in 38-inch or 40-inch.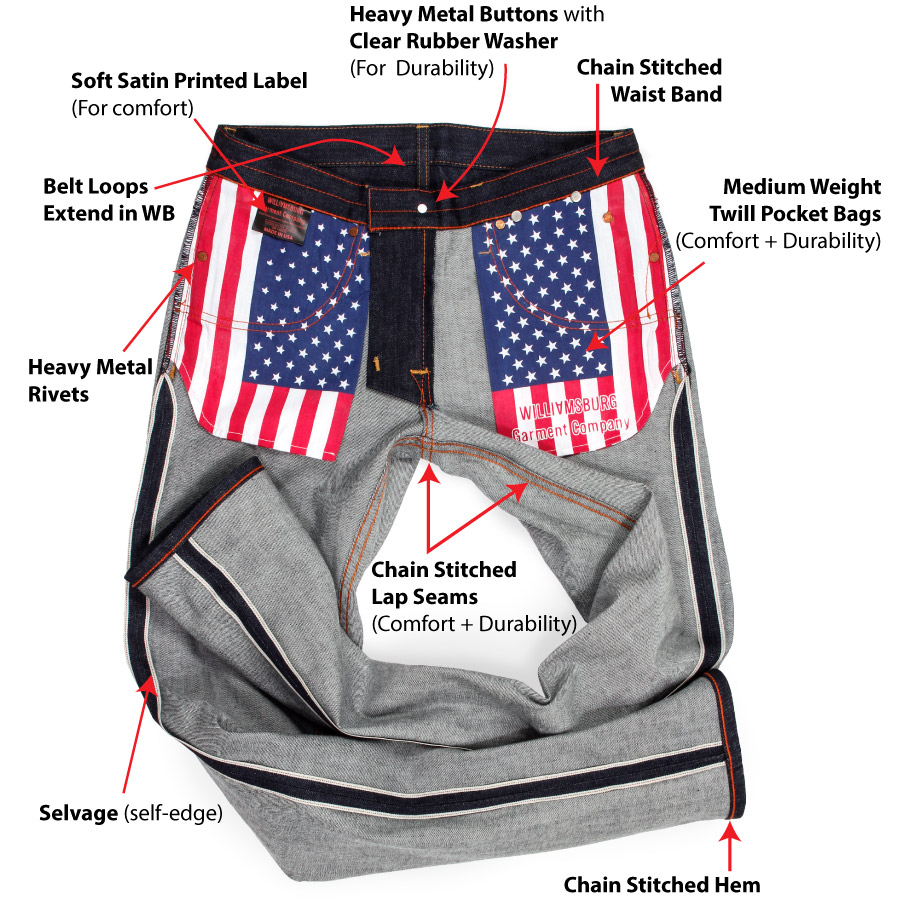 Williamsburg jeans are constructed using the highest-grade sewing techniques: Lap-seams at the seat and inseams, with chain-stitching throughout. Most, primarily made with high-quality U.S.A. made denim from Cone Mills, America's oldest and most recognized producer of denim before its closing at the end of 2017. Newer styles are produced in Japanese denim and other American textile producers.
Inspired by President Barack Obama's call to bring more manufacturing back to the U.S.A, in the spring of 2013 WGC launched the Hope Street jeans, Williamsburg's first "Made in the U.S.A" jeans. A few years later we started producing other American made clothing such as t-shirts with heavier knits on the way. Since 2014, WGC has grown to be recognized as a high-quality producer of American jeans at attractive prices. As an ode to the neighborhood, each fit bears the name of a Brooklyn street.