Customized leg of jeans and pants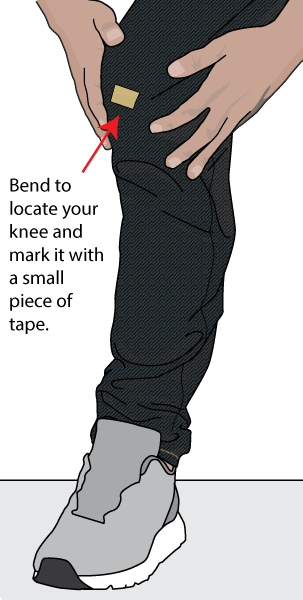 Here, you can customize the leg shape of jeans, ordering tapering alterations for Williamsburg or Any Brand of jeans. Chainstitch hemming and customized inseam length is included with tapering.
Order taper alterations online. Pay the $10 shipping fee at checkout and we send you a shipping label, then return your garment after the alterations.
Learn more details & info by clicking images links to other articles. On most jeans and pants, we take apart the entire inseam and re-sew it for the very best result. Watch our short video below to see the complete process.
Please ship your jeans to us clean. We know most raw denim fans don't like to wash jeans, so we don't mean they must be washed. We would like to have them in a decent condition for handling. We reserve the right not to work on smelling soiled jeans. Feel free to make notes and send the notes with your jeans. If we have any questions, we will contact you.
$20 up-charge for jeans not made by Williamsburg Garment Co.
This option is only for making tapered pants & jeans alterations
We do not work on tailored clothing and light weight fine fabrics

We reserve the right to be slightly off the requested measurements

Free Chainstitch Hemming

Williamsburg jeans are non-returnable after alterations are added

Price is per pant
5 Reviews
I have now had 2 pairs tapered by Maurice. He does very professional, very precise work. My jeans have come back better than before twice now, this is my go-to denim alteration company.

Fine work by the best resource for dungaree alterations.

Perfectly altered to my specs and fast turnaround, too.

From the back of the closet to the front of the rotation

I had two pair of strait leg raw selvedge jeans (APC new standard and Williamsburg South 2nd St). Both are high quality but the straight leg made them a little dad(ish). I tapered the leg opening down from 16" to 15" and both pair look killer. Jeans size were 33 for the APC and 34x36 for the Williamsburg. I am tall so I used the highest crotch number (I think 13 or 13.5 inch), and the taper to 15" leg opening now wears like a levi 511 and a bononbos slim.

Another great work! My denim was tapered and hemmed perfectly to my specification! Thanks Maurice, awesome work!