Posted by Maurice Malone on 29th Dec 2016
After years of sold out status, our raw denim shirt finally returns to stock, now American made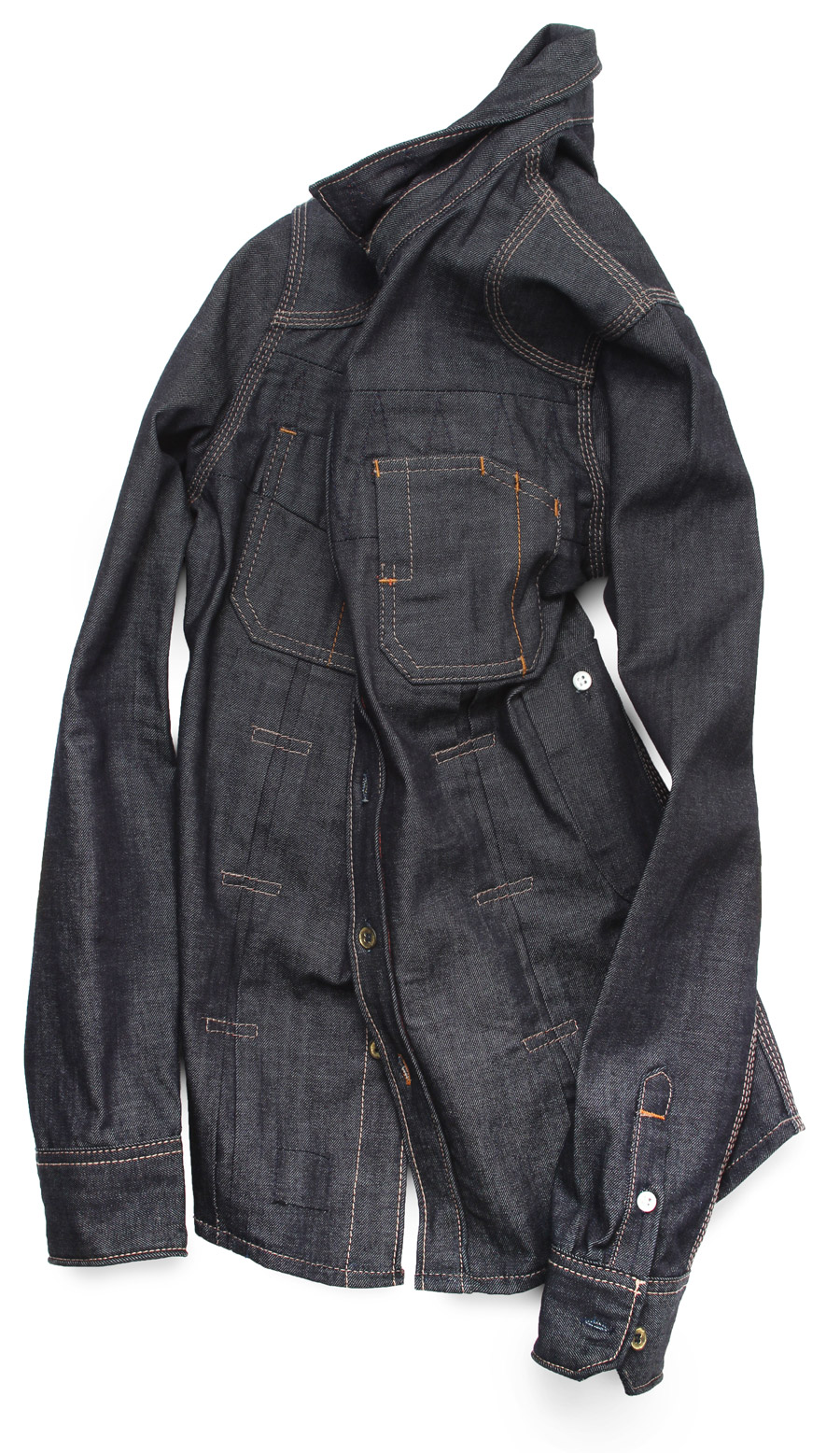 After years of most sizes in sold out status, the ultimate raw denim shirt returns, made in the USA! Not only as the best denim shirt we offer, but the #1 requested item.
The raw denim navy yard work shirt has been a best seller ever since we launched it in 2012. A style that would regularly sell-out and be restocked saw its last restock near the end of 2013, just as we made the change-over to producing all styles in the USA.
Season after season, we planned to bring the denim shirt back but jeans always became a higher priority after considering the high cost of producing such a detailed style in the USA. After opening our first company store we were reminded how much the denim shirt was loved when we witnessed about one out of every three people walking into the store drawn to the shirts display. It was then decided the raw denim Navy Yard Work Shirt had to be re-made.
Updated features include raw stretch denim for improved comfort and movement. The shirt is now American made and the wire piping has been replaced by cotton piping. Cone Mills China denim replaced by Cone Mills denim made in USA.