Posted by Maurice Malone on 30th Nov 2017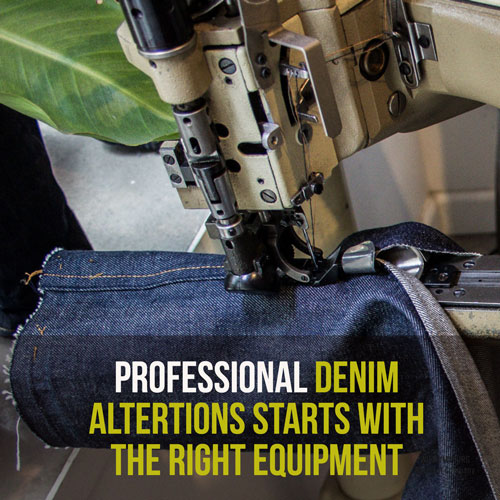 At Williamsburg Garment Company, professional alterations and repairs start with using the right equipment. We service jeans better than your local tailor because we manufacture jeans on site, in our store. Jeans and heavy twill pants are all we do.
Often, your favorite tailor and even some denim repair services that specialize in working with jeans, often don't have the correct machines used in making jeans and therefore are not able to duplicate some of the original sewing techniques. We use 10 different machines to make each pair of jeans, because each does its own special task. In most cases, we can take a pair of jeans apart and sew them back together and you wouldn't know the difference.
The next time you're looking for professional denim alterations, repairs or customizing in New York City, make sure to look us up. If you are located outside of New York, or our Brooklyn location is not an option, we make it easy to order your denim servicing online. For only $10, we take care of the shipping in both directions. Look up our prices and services under the ALTERATIONS menu for more information.