Posted by Maurice Malone on 19th Dec 2016
Although we are known for raw denim, we are also known to be experts in jeans both denim and non-denim
Back in 2012 we introduced our very popular camo jeans at the Liberty Fairs trade show and it was a show stopper. Soon after, other brands followed. Before us, camouflage pants were mostly known to be military inspired baggy pants or slim cargo themed pants with camouflage prints.
We had the innovative idea to take the classic camouflage pattern, which never goes out of style, and produce it in a slim fit jean styled pant. Thus, the camo jeans were born becoming one of our top sellers. The style was shelved once we began producing our signature American made jeans at the end of 2013, but now it's back in stock and "made in the USA!"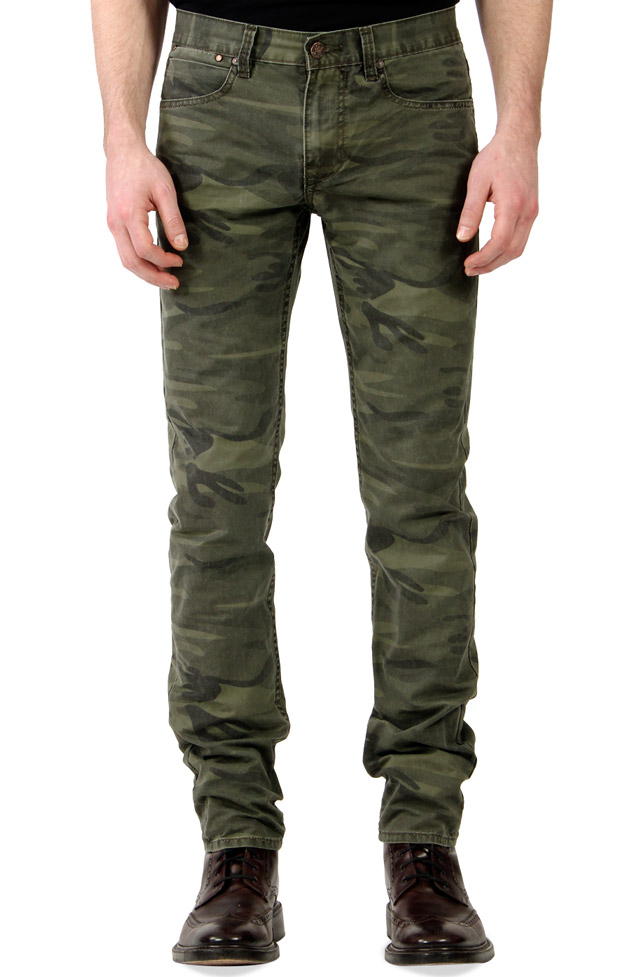 Recently, one of our best customers requested to pay a handsome bounty for a custom made, Grand Street fit, camouflage pant. After searching for and locating this great looking military green fabric, a printed 100% cotton twill, we purchased all the available stock. Now we are able to reintroduce the camouflage pants for 2017 made in the USA. In the process, we saved the customer who requested these pants a few hundred dollars on a custom make., Behold, the style returns as part of our American made collection.
Stylist & Fashion Blogger Bobby Raffin wearing camouflage pants by WGC as part of his Spring 2014 looks