Posted by Maurice Malone on 19th Jun 2019
The best way to screw-up a nice pair of jeans: do-it-yourself sewing
There are multitudes of reasons why people have jeans tapered. I remember as a kid in high school before I knew how to sew, a buddy of mine asked me to taper his pants. I was the only guy he knew whose mom had a sewing machine, so I gave it a shot. Little did I realize–decades later, I would own a company regarded as one of the best in the business, providing tapering and hemming services for people all over the United States.
The heavy-duty construction and appearance may be the beauty behind why folks prefer denim over most other pants. Therefore, tapering and hemming is not a task for a home sewing machine. Take it from someone who started out on one.
At WGC, we perform a lot of tapering and rehabilitate a good deal of lousy tailoring. Frankly, we believe no one is better. As the company's denim designer, I can't think of another service which goes about the process with the same detail and effort. We disassemble, then redraft the shape, and put jeans back together. Our goal is to leave no visible signs of alterations. From hem to hem on the outside of jeans, you get fresh unbroken stitch lines. We don't connect alterations sewing to the original stitching.
Today, tapering jeans and pants are not only for the trendy, it could be because of necessity. Say, someone found a beautiful pair of faded vintage jeans in a resale shop, but they have a leg opening that is too wide or flared for their taste. Turning boot-cut jeans into straight-leg jeans would be tapering.
Fit necessity alterations
Maybe a guy with larger thighs can't find jeans that fit him properly, both up top and through the legs. This is when alterations are a necessity.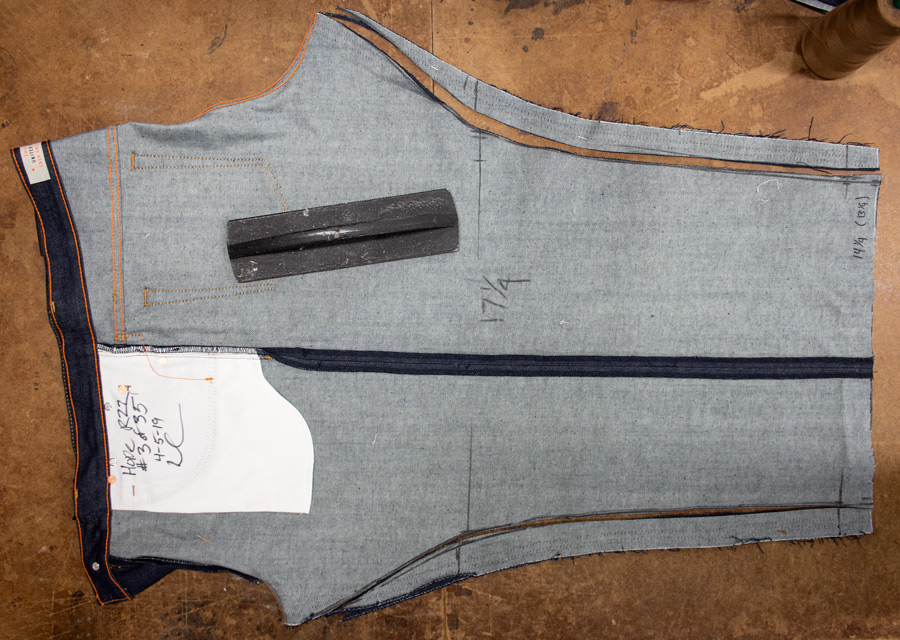 Another person may like the look, wash or color of a style, but finds they only offer it in a straight or wide leg, which requires tapering. And then there are the problems shorter guys often face, finding tapered jeans in shorter inseams. Example: A popular denim brand only makes one inseam, and it's 36-inches. Shortening 36-inseam tapered or slim fit jeans to 28-inches and they will not have the same look. They require both hemming and tapering.
Tapering to update old favorites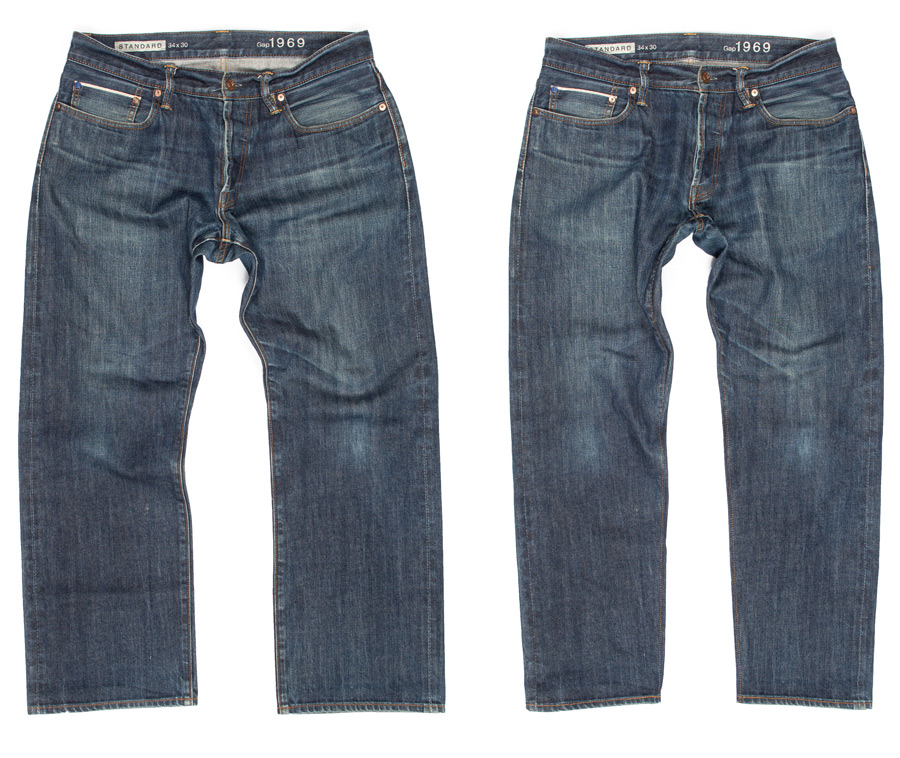 Sometimes guys send us their favorite old jeans for an update instead of throwing them out. For many of us, jeans become personal. If you love the feel and have invested in a long aging process, but the leg shape is no longer desirable, why toss jeans out when you can trim them down. In the above example, we revised a generously wide-legged jean into a slightly tapering straight-leg.
Finally, to the cool kids who realize we live in an age when you can totally customize your look. Every day, off the shelf is too boring. When they find an amazing jean but feel the leg opening could be 2-inches smaller, they go for perfection! With a phone in hand, the perfectly customized jeans are only a few taps away.