Posted by Maurice Malone on 3rd Apr 2020
During the summer of 2019, we crafted a pair of selvedge bespoke denim work pants, especially custom made for one of our top customers. Using one of his favorite old twill work pants as a style guide, which had a fit that he loved through the legs, we drafted a new pattern from scratch to create a denim version of the pants.
We started with the upper block of the jeans, using our Williamsburg Grand Street fit, which was his go-to from us. We then merged the leg shape and style details from his original pants.
One of the requested tweaks was enlarging the front patch pocket. You can see the new spec noted with masking tape on the green pants. We slightly increased the pocket entry, length, and width.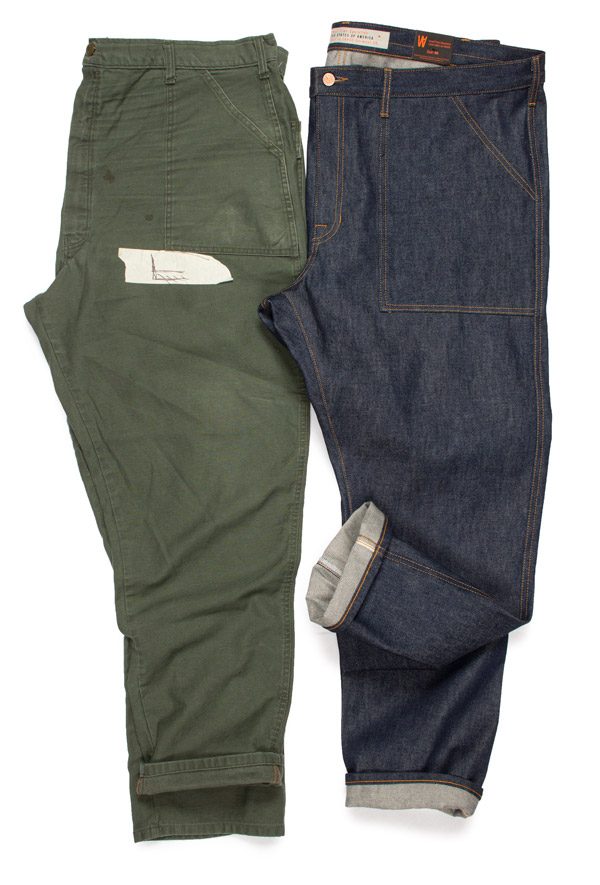 The original pants were sewn with a serger and had no topstitching. This is pretty standard in low-end garments, even though the inseam inherits a great deal of stress. When paying for bespoke denim, a topstitched inseam is well deserved, so it was added.
After selecting a Cone White Oak 14-oz. selvedge as his denim, we informed the buyer that his pants had a double stitched outseam, and if he wanted to keep that look, we could not take advantage of the selvedge by opening it at the outseams. However, we did advise that we could fold-over the selvedge and a top stitch it, instead of sewing the pants with a lap seam. That's what we went with.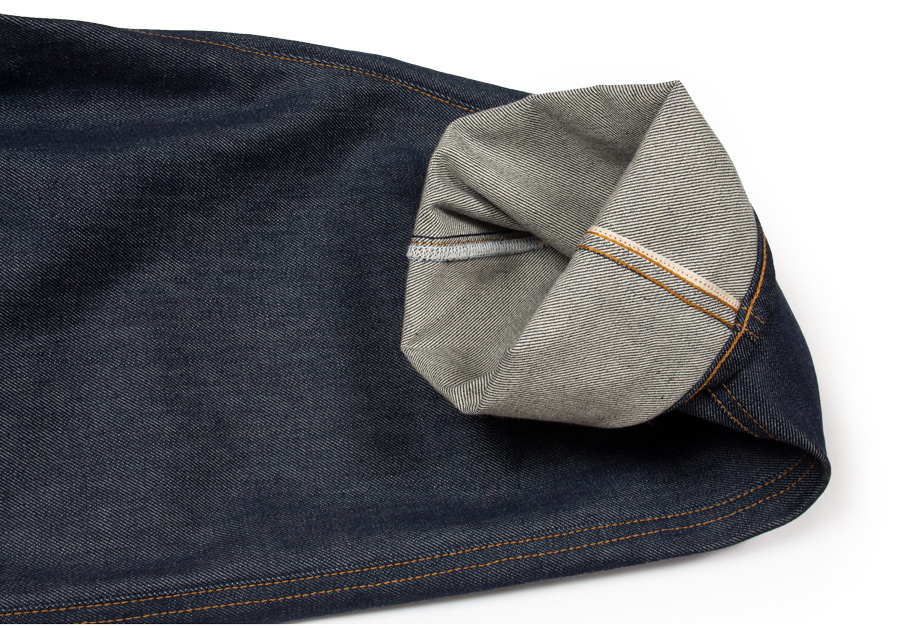 Other style notes, there are no yokes or darts at the seat above the rounded corners rear pockets. The look is clean and old-school.