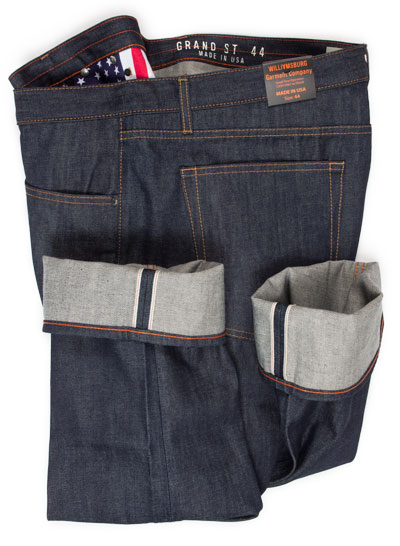 This guide reviews and compares big men's size 44 jeans slim vs straight fits. Shown below are Williamsburg's slim fit selvedge raw denim jeans in the Grand Street fit and South 2nd Street black denim pants in straight leg.
Williamsburg Garment Co.
Williamsburg Garment Co.

Grand St. - Slim Fit

S 2nd St. - Straight

Waist (Measured along top WB) Size:44

46"

Seat (Measured 8"below Waist Band)

50"

Front Rise (Including WB)

13 1/4"

14"

Thigh (Measured 1" Below Crotch)


30 1/2"

31 1/2"

Leg Opening


18 1/2"

20 1/2"

Inseam

Length

36 1/4"

35 1/2"

Zipper & Button Fly

Zipper & Button Fly

Wide,Selvedge,Rigid & Stretch

Wide,Selvedge & Rigid

Made in USA

Made in USA

$189 - $290

$189 - $249
Contrast size 44 pants specs from two fits available from our Big & Tall denim collection – Williamsburg Grand Street vs South 2nd Street
We take great pride in producing some of the best American made jeans in the market. However, being a high-quality source for stylish men seeking designer jeans for big guys is what really sets us apart. Here we review slim vs straight (relaxed fit) in men's jeans size 44, comparing the Grand Street to South 2nd Street. Styles are shown in slim camouflage and straight leg selvedge raw denim models, but the fits remain the same, no matter if they are prewashed pants or raw jeans. However, always keep in mind shrinkage and growth factors that come with wearing and caring for raw denim jeans.
The waist opening is the same on both fits. South 2nd measures an additional 1-inch at the seat and ¾-inches at the thigh. The front rise is also 3/4-inch longer. As in all the big men's jeans, size 44x34 has an actual inseam that measures about 36 inches long. If you need, as example size 44x30 jeans, make sure to check under our Shop Menu for "Alterations" where we offer hemming services to shorten the inseam length. We would also advise tapering if you are ordering the Grand Street and plan to take more than a few inches off, because the leg opening will get wider the higher the placement.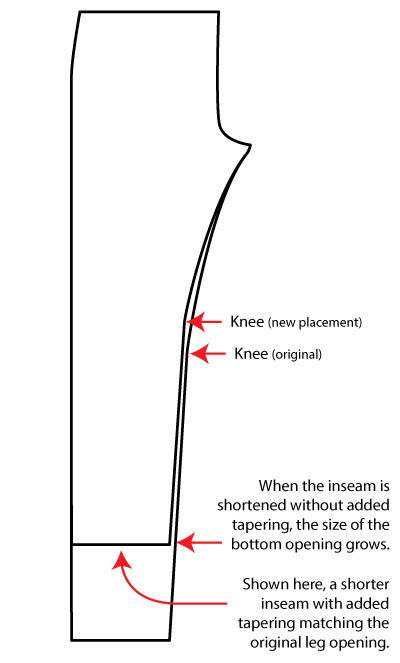 Measurements are taken from mens size 44 pants actual production samples. Our recorded specs may differ slightly from jean to jean, so we average and take into consideration the targeted measurements. When comparing sizing, please note, we use total circumference measurements in our fit charts. Others may use 1/2-circumference.