Posted by Maurice Malone on 26th Mar 2015
The new Super Black Selvedge Grand St Jeans
Coming FALL 2015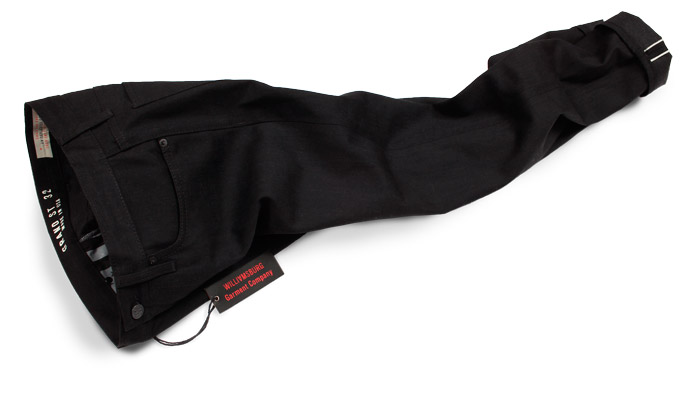 Introducing for the FALL 2015 season, our new Super Black Selvedge Grand Street Jeans with a beautiful White Self-edge. Proudly produced with fabric made in USA from Cone Mills White Oak plant in NC, this jean is one of our best booked styles by retail stores for the coming season.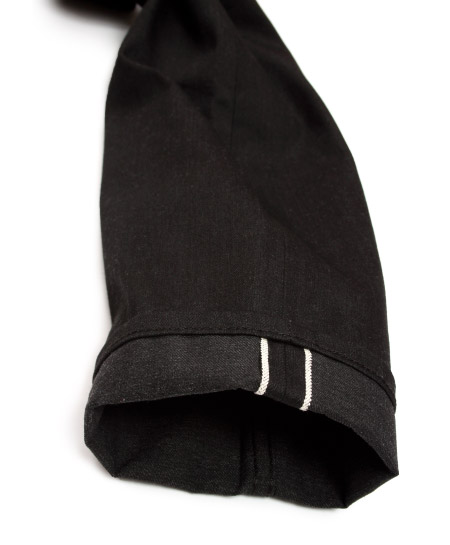 One of the best details of this jean is the beautiful white contrasting self-edge on the black selvedge denim.
For those new to Selvedge denim (also called Selvage), selvedge denim is a narrow fabric sometimes made on vintage machines or using vintage techniques. The prices of selvedge jeans are usually higher then non-selvedge because it takes more denim in terms of length to cut one jean, plus the cost per yard to purchase the denim is usually higher. Standard denim with unfinished edges could measure to be twice as wide as selvedge denim so it could take 3 yards of selvedge denim verses 1 1/4 yards of non-selvedge which could produce a little more then two jeans. I have included useful links thought this post if you'd like more info about selvedge.