3-Stitch Work Pants Tapering Service
Alterations
SKU:
A-TAPER-3-NDLE
Availability:
1-3 Days Rush. 3-10 Days Rush. Standard time currently 4 weeks.
This service is for tapering pants with triple needle stitching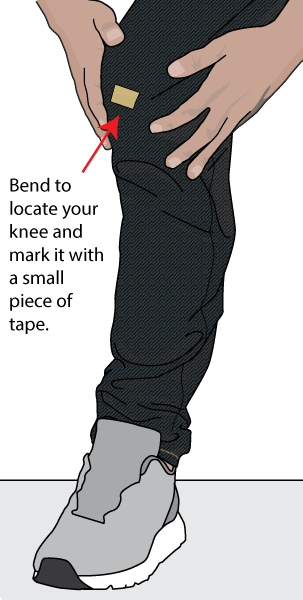 In this service you can finally taper those wide leg Carhartt, Dickies and other branded carpenter pants with triple needle stitching. We can handle top stitching at both the inseam and out-seams, jobs that your local tailor likely say are a no-can-do.
Order carpenter pants tapering online from anywhere in the USA. Pay the $19.50 shipping fee at checkout and we send you a shipping label, then return your garment after the alterations. No matter how many pants we service in your order, the shipping fee is only $19.50.
Notes
Feel free to make notes and send the notes with your pants. If we have any questions, we will contact you. Noted measurements and instructions will supercede the online form.
Customized Measurements
Feel free to supply your own customized measurements. As example, some customers want the knee area a certain width, or the width thigh adjusted. We will do our best best follow your instructions, even if they don't make sense to us, so be sure that your measurements will work. There are no refunds. In many cases we will contact you to confirm special request.
Dirty & Hairy Pants
Please ship your jeans & pants to us clean and with any animal hairs removed. We know most raw denim fans don't like to wash jeans, so we don't mean they must be washed. We would like to have them in a decent condition for handling. We reserve the right not to work on smelling soiled jeans, or those covered with pet hairs.
Additional Service Information
This option is only for tapered pants with triple needle stitching
We do not work on tailored clothing and light weight fine fabrics

We reserve the right to be slightly off the requested measurements

Chainstitch Hemming is no extra fee with this service

Service charges are non-refundable

Price is per pant