Posted by Maurice Malone & Sheri A. Sharif on 23rd Jul 2020
So, you rock a waist size 50 and have a 25-inch inseam, yet you crave the perfect fitting jeans, in high-quality Japanese selvedge denim. But where do you go to find that? The answer: you go to Williamsburg Garment Co. Here you can have bespoke jeans made by one of the denim industries best guys in the field.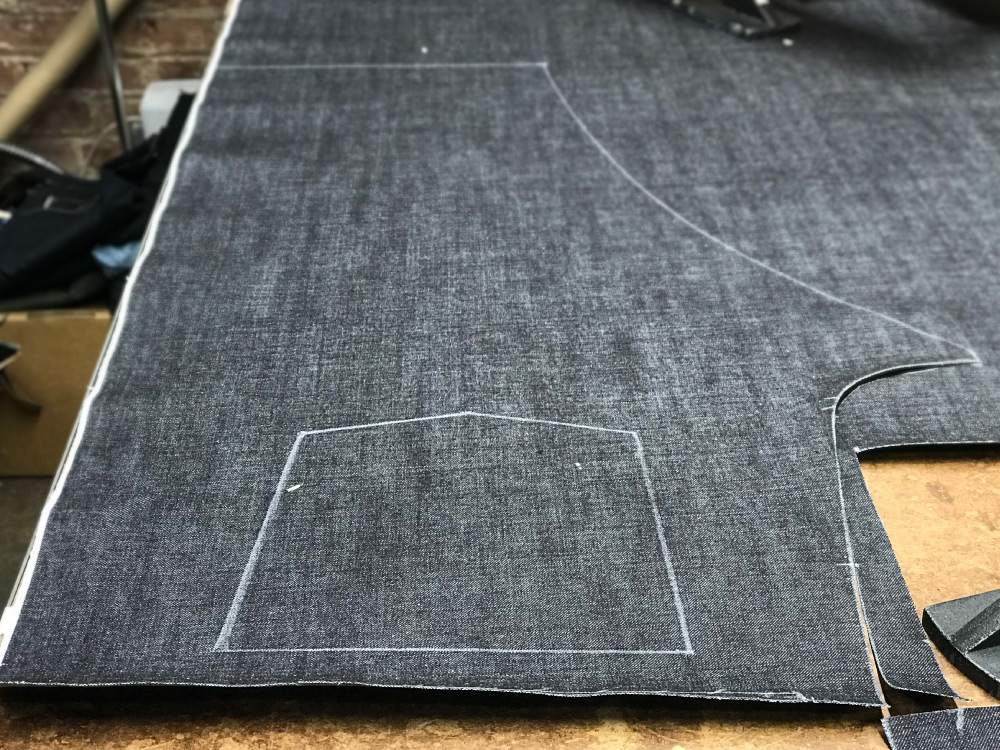 Tucked away in the back of 338 Wythe Ave, in Williamsburg, Brooklyn, lies the workshop of denim designer Maurice Malone. He operates one of the nations leading online alterations business while also producing custom made jeans for raw denim enthusiasts worldwide. The staff only workspace may not provide the rustic aesthetic or the monochromatic, clean lines interior found with higher-end commercial or small artisans makers, but what you get instead is Malone, the craftsman. He lives and breathes the fundamentals of denim. Whatever intersection you find yourself at on the quest to find the perfect jeans, Williamsburg Garment Company is the direction to go. This is THE place that gets the job done.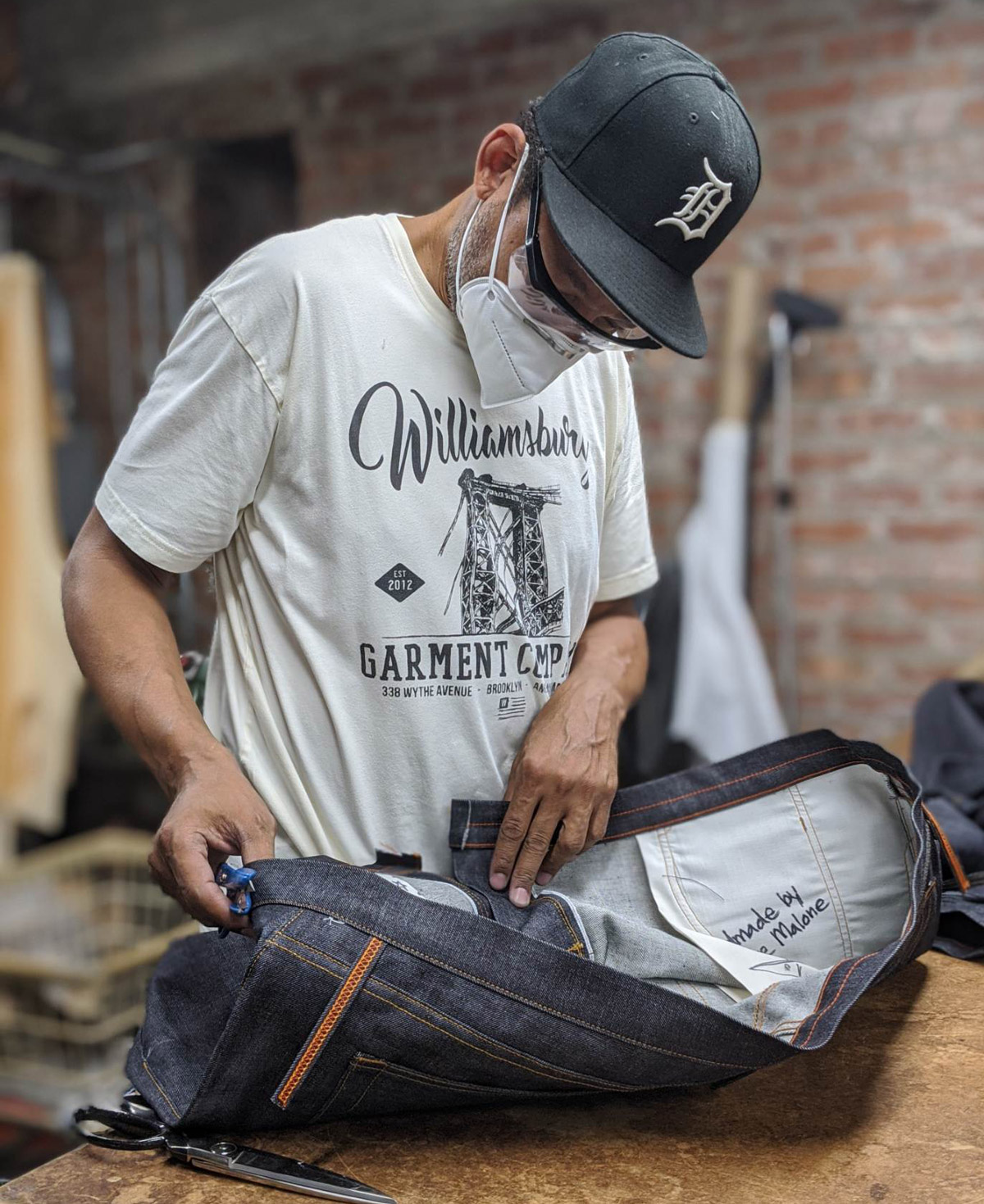 This pair of custom jeans is a U.S. size 50 waist, with 25 1/2 inch inseam. The jeans are constructed to spec in 13-oz. Japanese selvedge raw denim by Nihon Menpu mills. 100% handmade by Williamsburg Garment Company designer/owner Maurice Malone.