Posted by Maurice Malone on 21st Sep 2019
The black raw denim shirt is a thing a beauty, handmade inside our Williamsburg Brooklyn store. Each piece is cut and sewn by the company's owner and designer. After completion, the garment is autographed.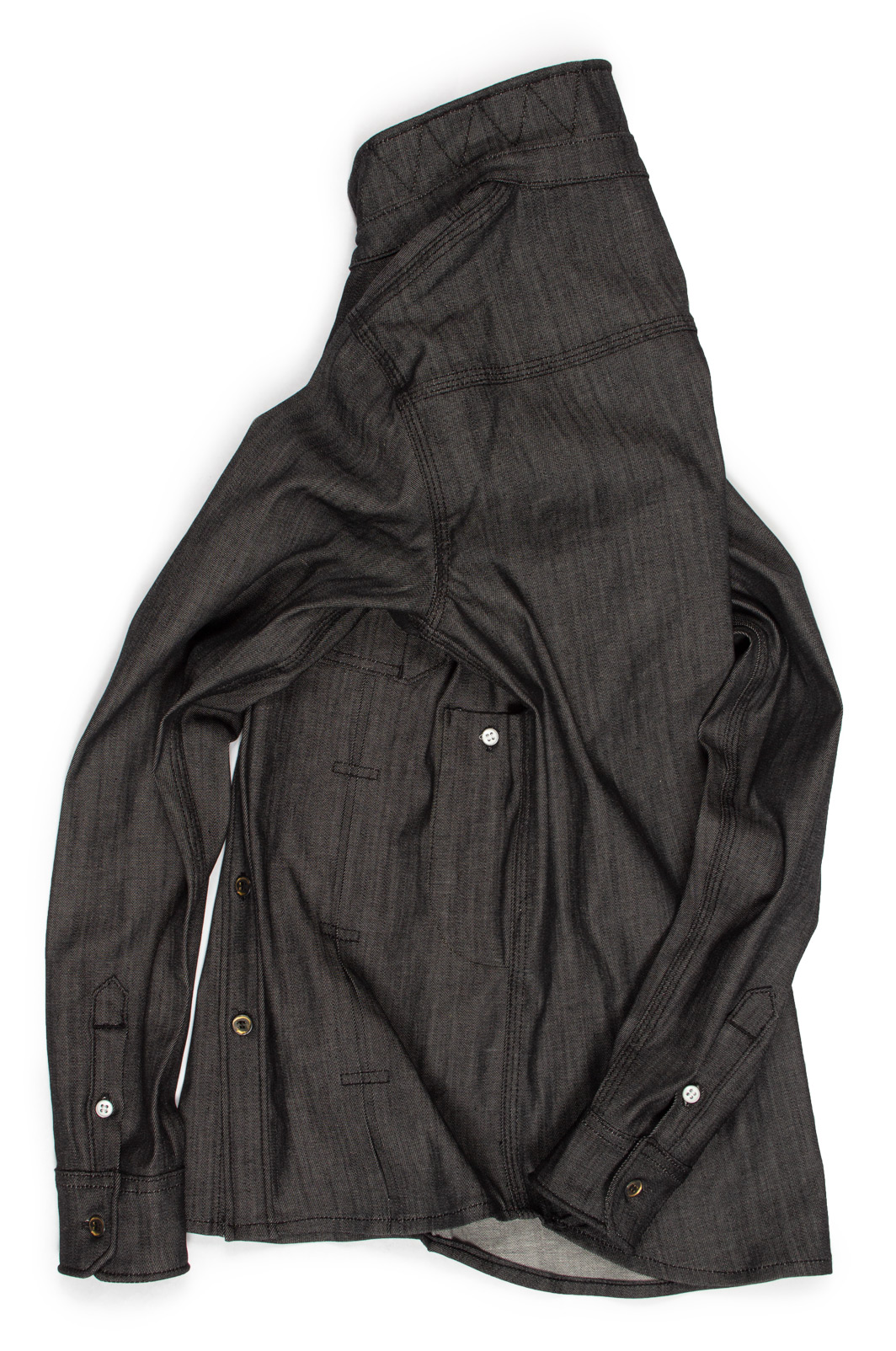 The black shirt is produced in 8-ounce stretch Italian denim, while the indigo version is crafted in American made Cone White Oak denim. The fit is narrow and slimming, lacking back and cuff pleats.
If you find the shirt in-stock, make sure to get right away because the custom-make will take more than 30-days to produce.