Posted by Maurice Malone on 4th Jan 2020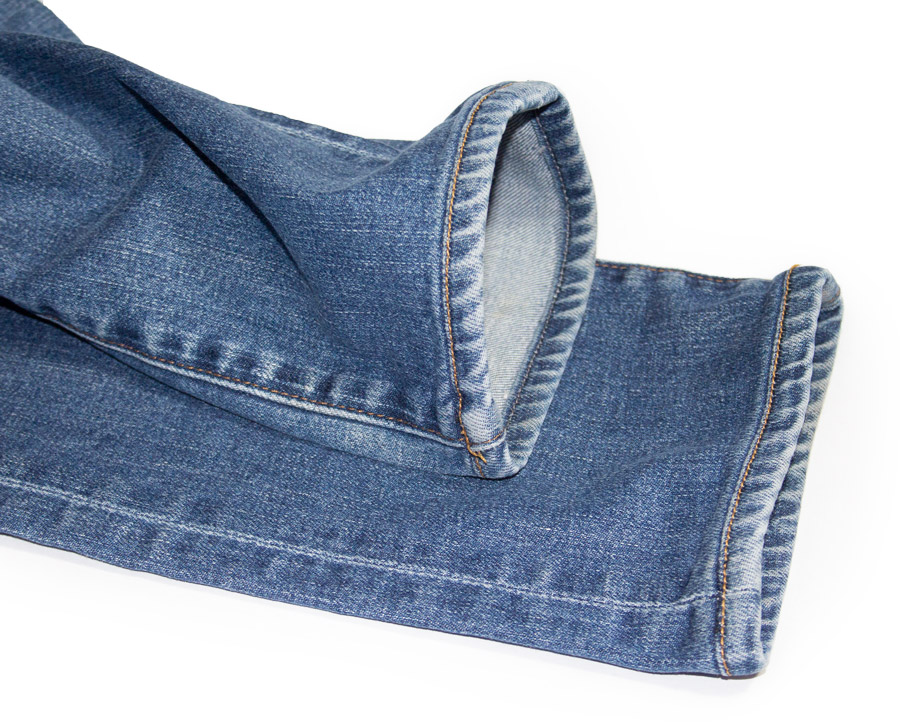 Original hem, what is it? And, why you should stay away from this alteration. You like the washed or worn edge on the hem of your jeans but your jeans are too long and require hemming alterations. You heard there is a way you can keep the original fabric at the leg opening and move it up to a higher position on your jeans. This is called "original hem".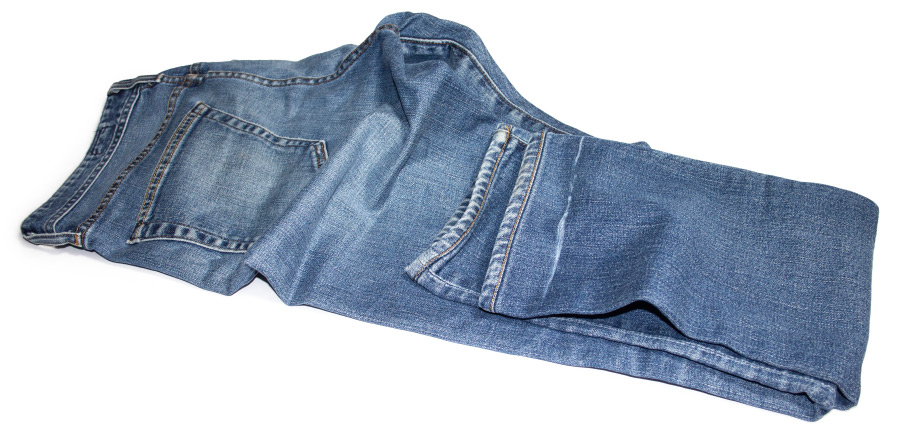 Original hem alterations - Don't Do It!
First of all, it's cheesy, hacky, corny, wack... There are many ways to describe this bad idea. Please don't waste your time and money embarrassing yourself. We've rehabilitated plenty of jeans from customers who made the same mistake and later wanted their jeans hemmed in the traditional matter with chain stitching.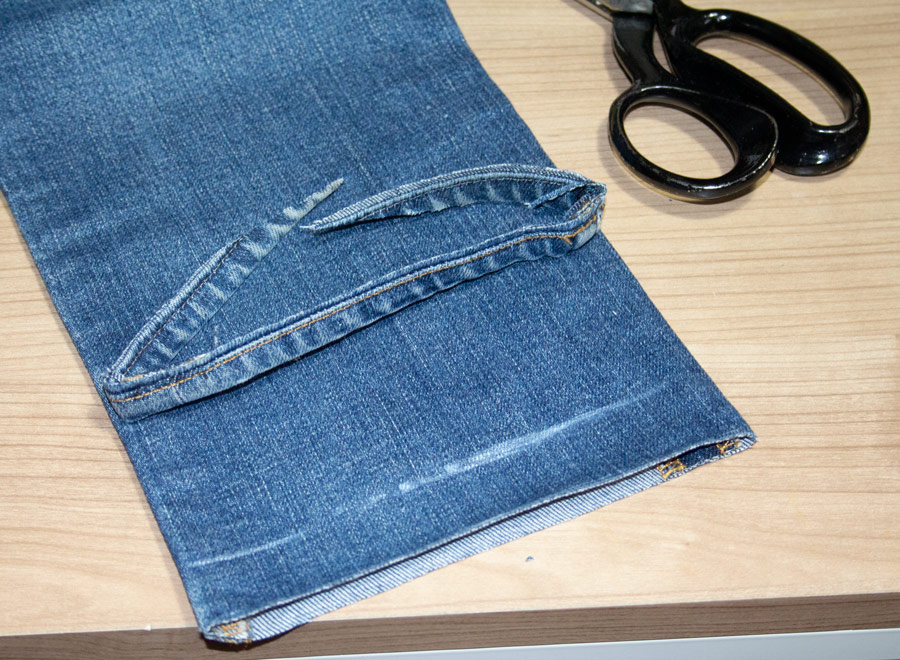 Patience pays off... there's really no reason to hack-up your jeans. If you wash regularly, the wavy lines and abrasion highlights will return faster after traditional factory quality hemming is done. Worn and washed edges will return during the natural aging process.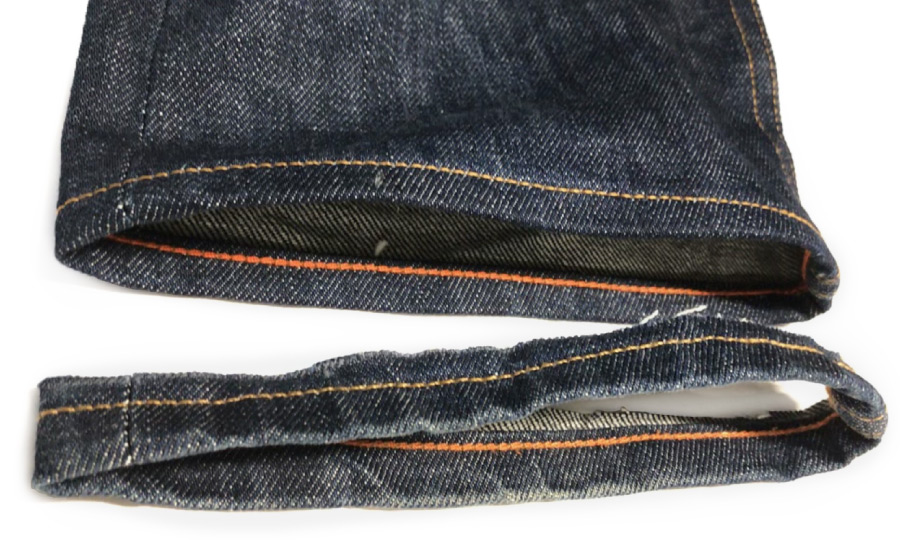 To make the original hem, there are multiple techniques. The results in our opinion are all bad. In every approach, a seamline is added where there was none before, losing the flexibility of the original leg bottom. Layers of fabrics sewn together create stiff, unsightly and (depending on how heavy the fabric or which method used) uncomfortable line above the new hem. Other less stiff techniques leave the inside of the jeans looking so hideous, you would never want to turn up the jeans to make a cuff. Also, if you don't tack the hem down (which leaves additional visible stitch lines) the hem can flip-up exposing the embarrassing hack-of-a-hem.