Selvedge denim jeans are likely to be more expensive than non-selvedge styles in a brands collection for two reasons. First, selvedge denim is narrower; ranging roughly between 28" to 34,"as compared to non-selvedge which can be around 57" to 64" wide. This means a pair of selvedge jeans could use about twice as many yards of fabric as compared to non-selvedge jeans cut from wider fabric. The second factor is the price of the fabric. Selvedge, which is usually made on vintage looms, usually cost a few dollars more per yard (depending on the supplier), than modern, wider non-selvedge denim.
The below photo shows a roll of selvedge denim on the left. Wider, non-selvedge roll of raw denim on the right.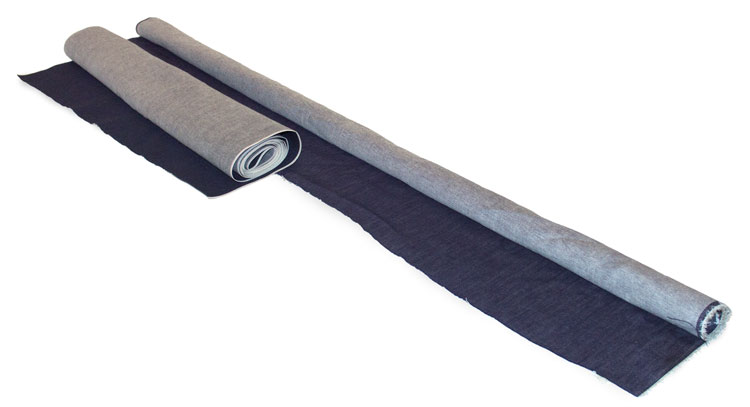 The images below are jeans markers. The patterns are spread to maximize minimum fabric waste on selvedge (shown in top image) and non-selvedge (shown in the bottom image). Two pair of jeans cut on the narrower selvedge denim would require nearly 6 yards of fabric, while two sizes cut on wider non-selvedge would use about 2 1/2 yards.