Posted by Maurice Malone on 15th Aug 2017
As any raw denim enthusiast knows, crotch blowout is a part of the process that can not be avoided. With the day to day wear the amount of tension and rubbing in the crotch area is very high. Wrong care also adds on to the wear off process. Complete crotch blowout that lead up to holes in crotch depend on body shape, how high or low jeans are worn and thickness of fabric (lighter weight denim may blowout faster than heavy).
However it's not something that can not be fixed. In this post we show the process of blowout crotch repair.
First, the process starts with a pair of jeans with a blown-out crotch.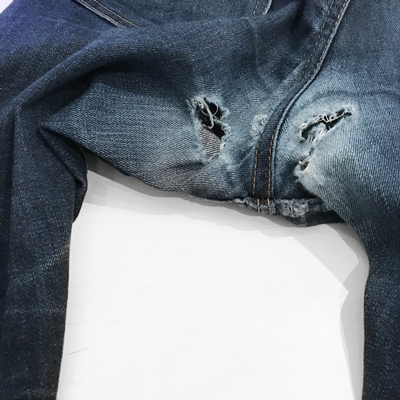 Interfacing and lightweight denim or fabric is used to fill the holes.
c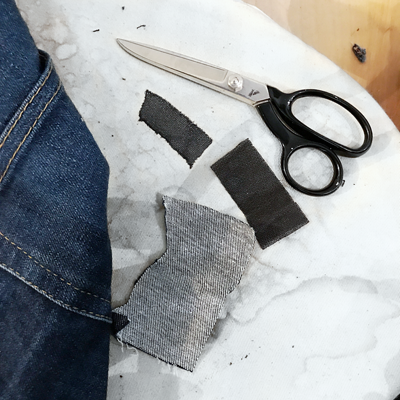 We fuse the edges of the fabric for comfort and smooth sewing.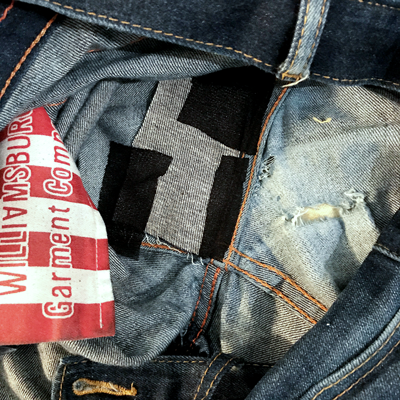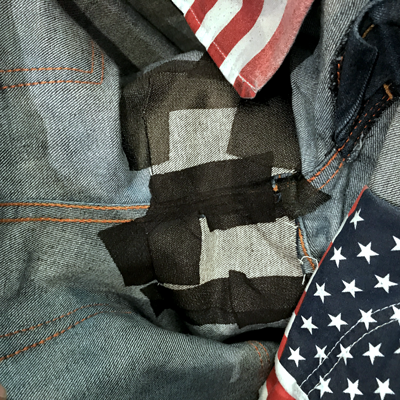 The holes are shown filled with denim before sewing begins.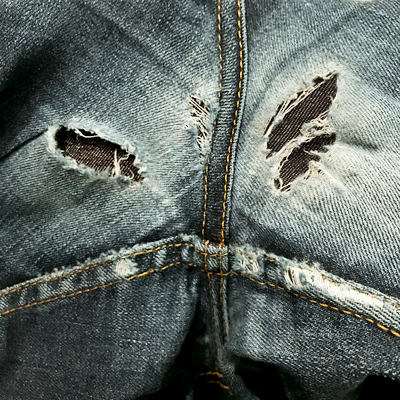 Sewing begins.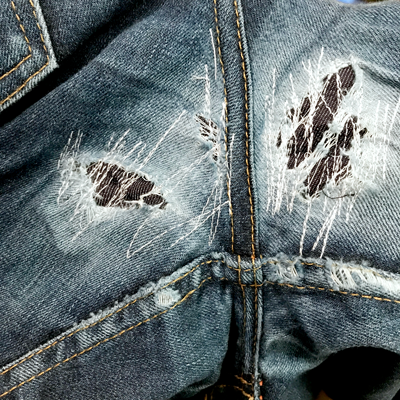 Photo shows crotch blow-out repaired.