Posted by Matt Vitone on 15th Mar 2016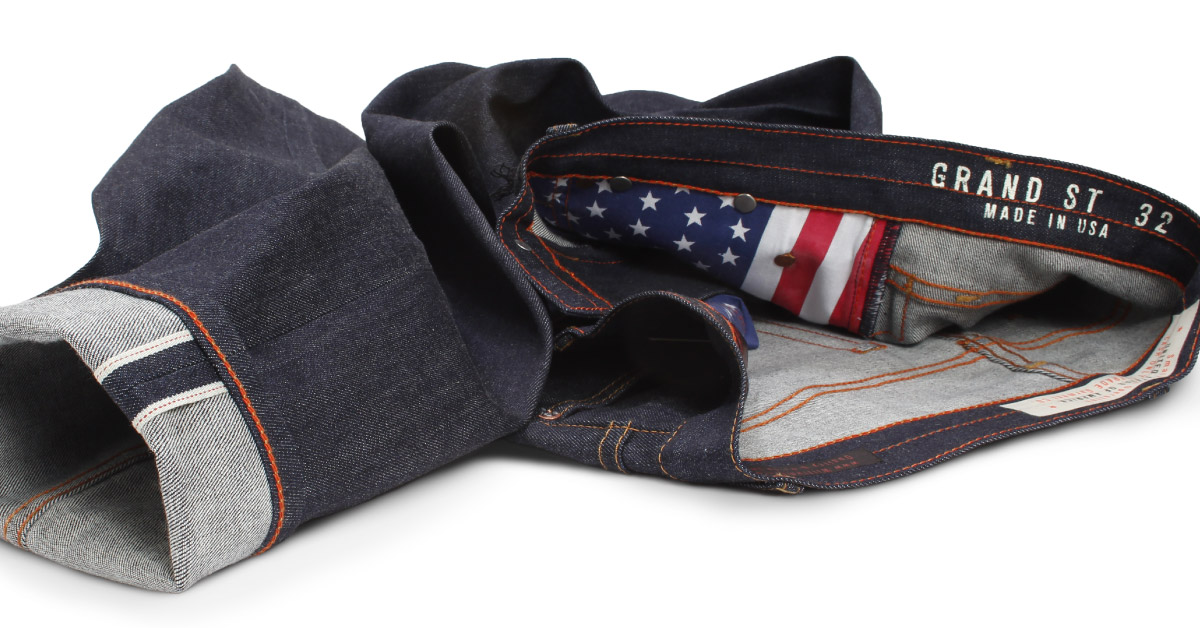 American-made runs deep at Williamsburg Garment Company (WGC). When the brand launched it's first Made in the USA style in 2013 - the Hope Street Jean - the response was so positive that the company moved all of its operations from China back to the United States. The one-man operation, run by company president and designer Maurice Malone, has attracted a loyal following for its simple, high-quality jeans at prices much lower than luxury brands of comparable quality, a fact he's unapologetic about.
"A lot of competitors and even some retailers don't like what we're doing, but I'm not concerned with them," said Malone, who believes in Made in the USA so much that he traded in his BMW for a Jeep Grand Cherokee.
Rivet recently got the chance to speak with Malone, who didn't hold back when it came to blasting other denim companies on everything from price to size.
RIVET: Tell us a little bit about WGC for those who might not be familiar.
Malone: WGC is based in Brooklyn, New York and operates as a one-man company. Our mission - quite simply, is to rival America's largest and oldest denim brands which now produce overseas, by producing and marketing competitively priced, top quality, Made in the USA products in a wide range of sizes. I truly believe someday we will be the most desired American denim brand on the planet. That's not to say we want to be the biggest, because we have no intentions to be like the other big American brands producing mostly overseas in low labor cost countries and selling inferior products at mass volume discount retailers which specialize in selling imported and cheap products. As a one-man company our goal is to revolutionize the denim market by leveraging our years of experience, creative expertise, streamlined supply chain, low overhead and technology to deliver the very best jeans in the market at any price level.
RIVET: We've seen an increased focus on Made in the USA in the jeans market over the last few years. How does WGC fit into that? And do you think this is indicative of where the denim industry is going as a whole?
Malone: American made is very important to me. Some people don't realize the effect it has on our economy when we buy imported products. As a nation, we went from being a powerful industrial-based economy to being known more for our technology and entertainment after giving away lots of our manufacturing to low labor cost countries. People don't realize as they started seeking to save money shopping at those new huge mega discount stores popping up in their neighborhoods, not only did they help to put the mom-and-pop retailers out of business; they were putting the factories they or their friends and family worked at out of business. Also, not realizing factories have economies built around them in restaurants, entertainment and other businesses. Americans [recently] started buying more Made in USA again and now you hear the explosive growth in China has slowed or stalled. Our economy is now doing better and that's because we took a small step. Imagine if more people and businesses took American production more seriously.
RIVET: How did you decide WGC was going to be made in America?
Malone: One of the most aspiring things anyone's ever said to me was told by the friend who owned a small factory and produced my jeans in China prior to 2013. He wanted me to lower my standards and make cheaper jeans in order to sell higher volumes. In response, I asked him, "wouldn't you rather produce a lower volume of jeans at high profit, like making 5000 jeans at a $20 profit?" He said, "No, I'd rather make 100,000 jeans at a $1 profit. This way I can keep my people working and able to put food in their mouths."
I thought if we looked at business in the U.S. with that kind of unselfishness, our economy and county would be so much stronger. That conversation helped to inspire me to one-day start manufacturing back in the U.S.A. So when President Obama put out the call to American businesses to bring more manufacturing back to the U.S., I totally got it. I produced our first Made in USA jean called Hope Street in the spring of 2013. After the success of the Hope Street jeans that only sold at a slightly higher retail price than my Chinese made jeans at the time, I decided to bring all my production back to the USA.