Posted by Maurice Malone on 2nd Oct 2018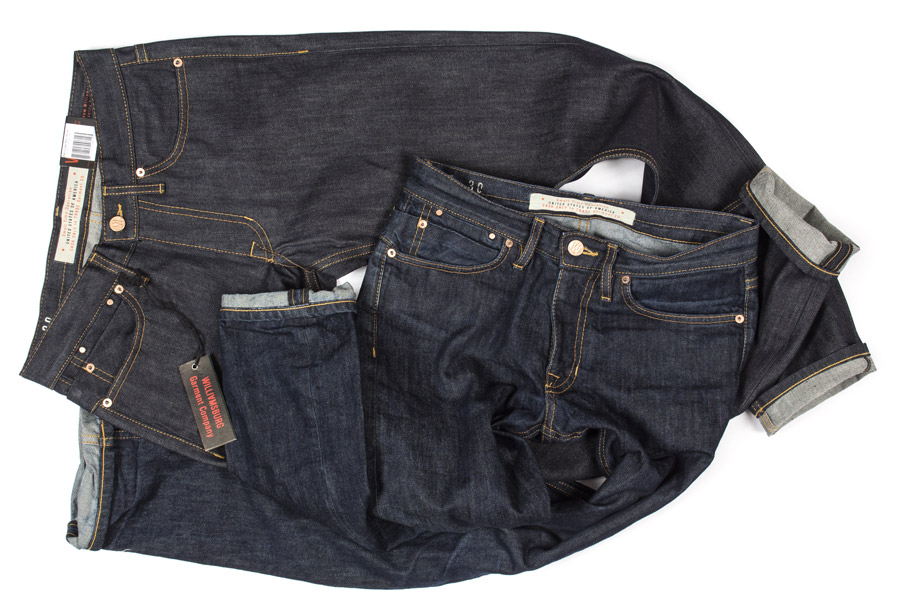 In this case study, how raw denim jeans can change over time, we examine our Slim Standard Raw Grand Street jeans after wash and wear. The style starts out crisp and starchy, produced in a U.S. manufactured, mid-weight, 11.5-ounce fabric from the historic, but now defunct Cone Mills White Oak plant in Greensboro, North Carolina. The Standard is great pair of rigid, non-selvedge, moderately priced, American jeans and one of our best-sellers.
We do a lot of denim alterations and customizing. Not just on our jeans but from many brands. The good thing about it – we get to see a lot of jeans. They come to us brand new, barely worn, well broken-in, or ravaged and severely damaged.
In the case of Williamsburg jeans, this allows us compare various levels of our used denim to those of the same style, new, right-off-the-shelf. In the case of this jean, it came in for minor button repair service. They have received no hemming or other alterations service which would have changed it in spec, so it was a great pair to study.
Here we display the changes in measurements between the new verses the older jeans. We didn't ask, but we know this pair has been washed during its lifespan because of yarn colors, texture, softness and lack of oils in the fabric. Stretching is prevalent in the normal areas of stress, so we know the jeans were worn after wash.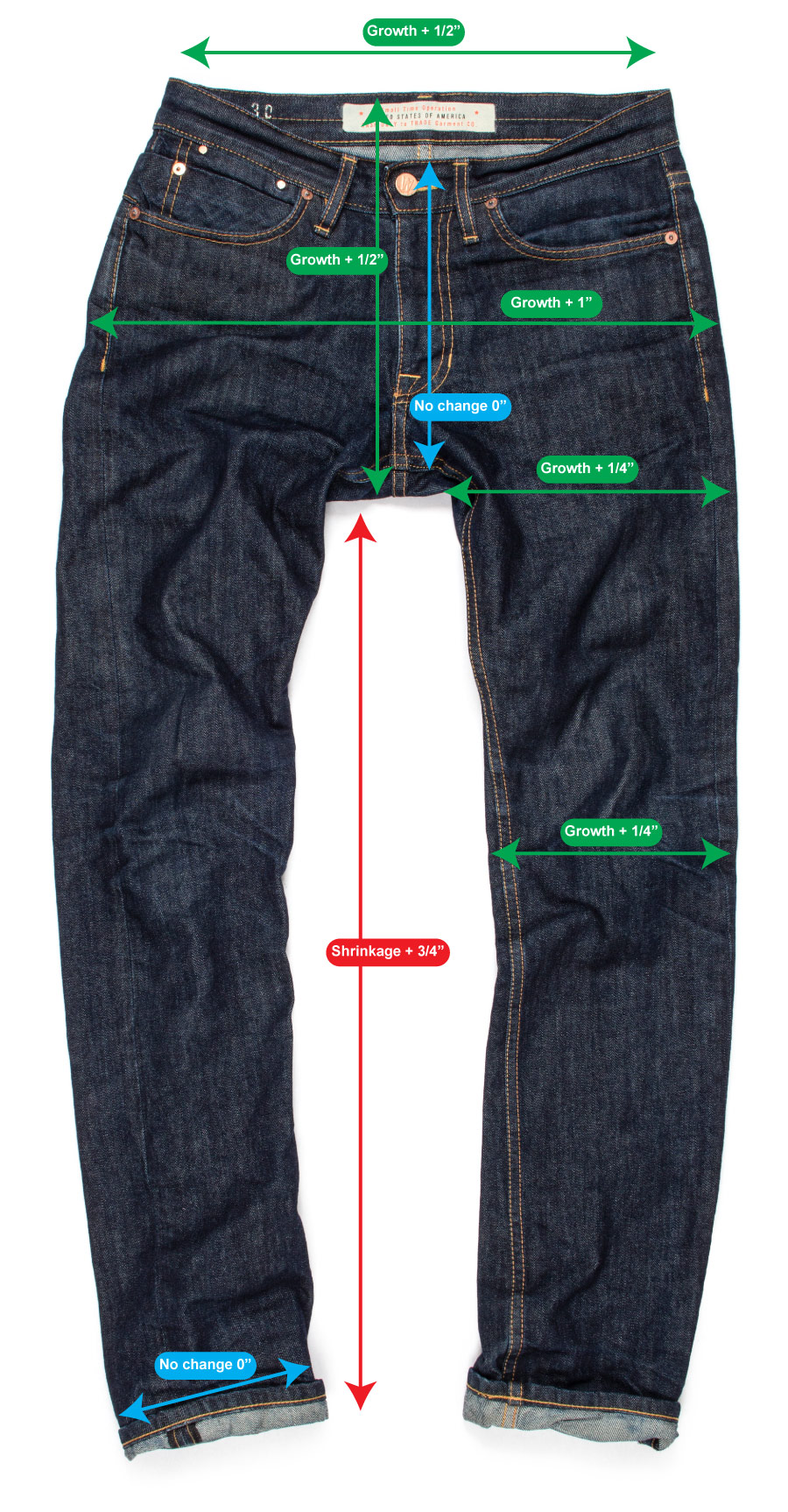 If you have a pair of raw jeans from another brand, or even a different model of Williamsburg jeans, you should be aware, when it comes to raw denim, each fabric that makes up the product could have different rates of shrinkage or growth. Some denims, instead of shrinking, actually grow in one direction once soaked in water. Others could be more or less difficult to stretch, causing little or lots of stretching. Size also matters. Example: larger sizes will stretch a longer distance than smaller sizes, so a ¼" growth on a size 30 may be 3/8" – ½" on a size 40.
For more information, or to review spec changes in other styles, check out past articles.