Posted by Maurice Malone on 13th Sep 2019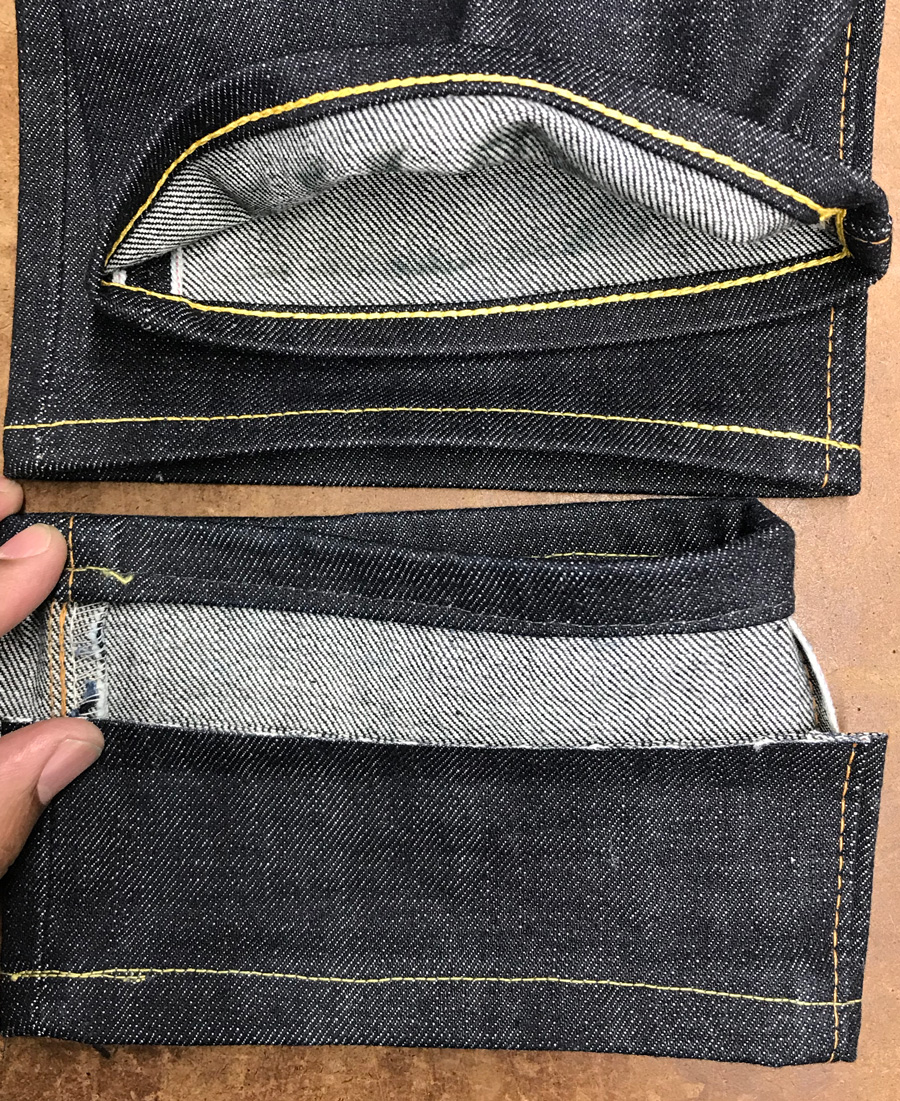 At Williamsburg Garment Co., we fix a lot of tailor's and do-it-yourself home sewing hemming mistakes because most people don't realize there is a clear-visible quality difference between denim sewn on a home machine and those sewn on industrial machines used for jeans. About 15% of the jeans we service for hemming are re-doing earlier mistakes.
There is also a difference between tailors and those who specialize in servicing denim. Often, customers ask us about the length and tell us they have a tailor who they use to adjust their inseams. After explaining the difference, some take the chance, letting us provide the alterations and never go back.
They learn there is even a big difference between the sewing from a professional tailor or local cleaners, and us. That's because denim is a heavyweight fabric that requires specialized machines. At the factory, the hem of jeans is most commonly sewn with chain-stitching. Most tailors will use their workhorse single needle machine that is not strong enough to make it through the flat felled seam of denim over 12-ounces and also doesn't chain-stitch. Home machines don't come close to handling even lighter weights.
Although tailors often use thread that is a little heavier than the small size which must be used in home machines, they still sidestep the heavyweight stitching commonly used with denim. The difference is plain to see. To have your jeans professionally hemmed, shop our alterations services. We service all cities within the USA and provide 2-way shipping.