Posted by Sheri Sharif on 27th Jun 2020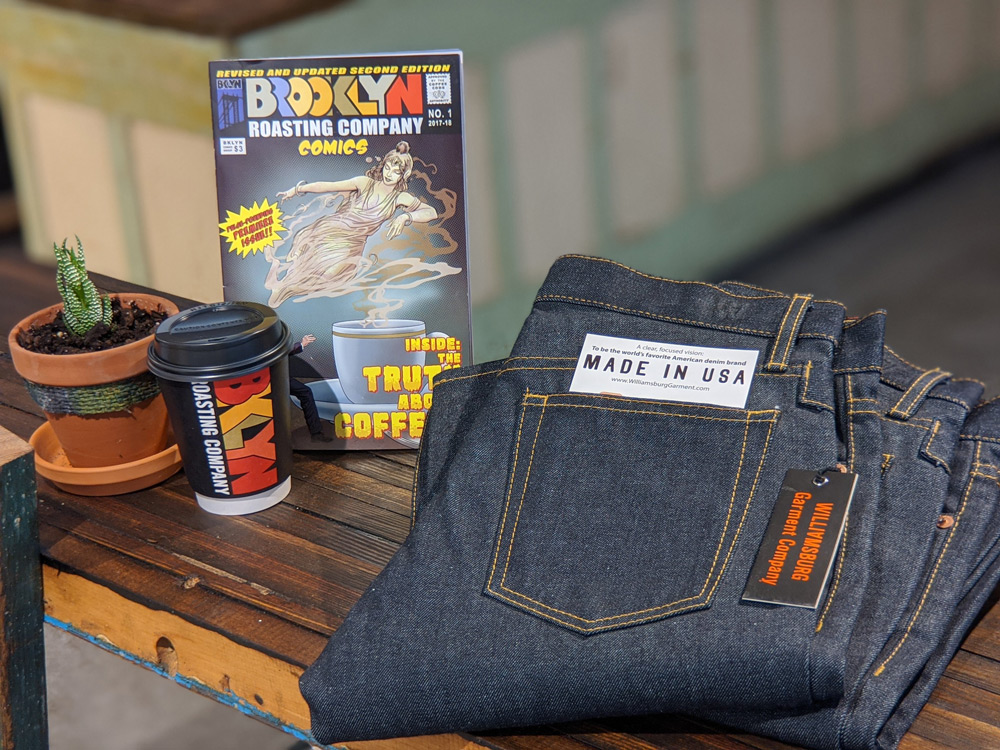 Few things beat a great cup of freshly roasted coffee and a pair of American handcrafted jeans. Well, now you can have the best of both worlds; coffee and denim. Maybe you're a self-proclaimed "coffee snob" and you only take oat milk in your java. Don't worry, at Williamsburg Garment Company, you can shop our latest selection of denim while enjoying the full flavor and aromatics of Brooklyn Roasting Company's best brew.
Any purchase of WGC jeans or alterations services $28 or more gets you a free cup of coffee. Grab a signature MapleShay or Oaxacan roast while your favorite pair of jeans undergo some much-needed alterations. With a simple call ahead, we'll even provide same-day service.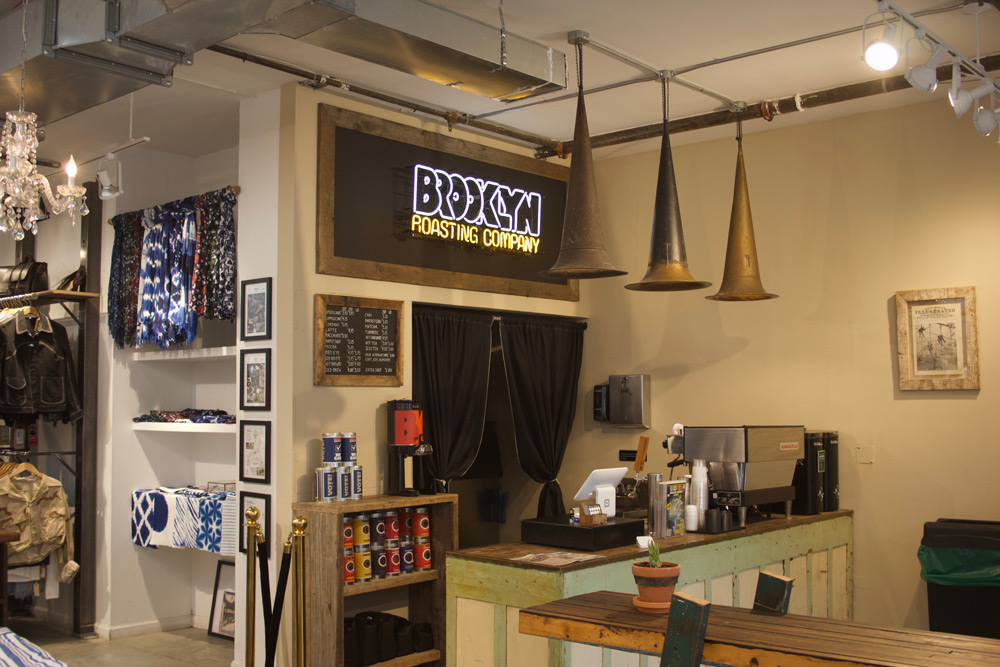 We get it! Not every pair of jeans are created equal. Let us design a custom pair just for you, right here in our Williamsburg store. Personalize your beverage from Brooklyn's favorite coffee company and get the fit you've been looking for in quality denim all in one spot.
Find us online or come in today and shop the Williamsburg denim collection. Experience what quality craftsmanship and attention to detail feels like.
Don't forget to grab a Brooklyn Roasting comic. Learn all there is to know about coffee from its origins to latte art. What better way to invigorate the way you look and feel than with Williamsburg Garment Co. and Brooklyn Roasting Co., two of Brooklyn's finest.